Looking for inspiration for a weekend with your pup? Check out some of these unusual days out for your dog that you and your pooch will love. 
When you've got a faithful four-legged friend it can be hard to know what to do on a sunny Saturday. You may feel that every weekend is spent taking a walk in the park or if you're feeling adventurous taking a walk in a slightly further away park, but what if you want to do something completely different with your pooch? Well there are plenty of activities that make great days out for your dog. Below we've listed just a few of our favourite ideas. Please note that not all activities will suit all dogs and these are just suggestions to get your started.
Unusual Days out for your Dog
Doggie Spa Day
One way to spend a wet Saturday with your dog is at a Doggie spa day. Dog spas make great days out for your dog and for you too. The amount of dog spas out there will amaze you – there seems to be one of every corner! But it is easy to see why it is such a hot trend as your pooch can enjoy some serious well-deserved pampering. A pet spa is so much more than a mere groomer, there are lots of treatments available. Massage, relaxing bubble baths, pedicures, facials, fresh breathe treatments and all manner of deep-conditioning treatments are on offer.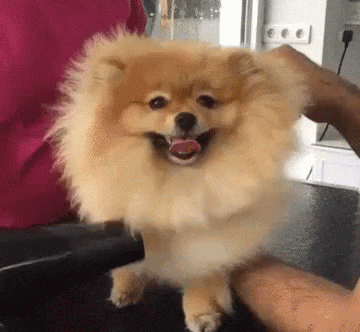 Doga (Dog Yoga)
Another great and relaxing day out for your furry friend is dog yoga or doga. As the name suggests doga is practising yoga with your dog. Both owner and pet take part in the class together and it is great bonding experience as well as being meditative and physically exerting too. Dog yoga is a growing trend with plenty of places offering classes and if you cant find one near you there are also lots of online guides and videos you can follow too.
Be warned some dogs and owners may be a bit more adept than others …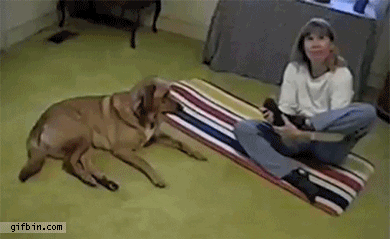 Bikejoring
How about trying your hand at Bikejoring? Never heard of it? Don't worry this new phenomenon is yet to grab the public attention in a massive way but could be a lot of fun for the right owner and the right dog. Bikejoring is essentially attaching your dog, or dogs, to a specially fitted bicycle and then letting them run free whilst pulling you along. Of course there are a lot of potential risks but it can allow your dog to run with a freedom it would not normally have when you have to keep up with it. This is not for everyone by all means, don't try it with a chihuahua, but it could be a fun day out for you and your four legged friend.
Canine Canoeing
Canine canoeing is quite simply taking your dog out in a canoe. It is surprising how quickly most dogs will take to this new venture however there are a few precautions we'd recommend you take to keep your pooch happy for the day.
Create a special space in the canoe for your dog ideally on a non-slippery surface.
Try to keep your boat as free of water as possible. Dogs will get restless if they must sit in a puddle for a long time.
Some dogs will need life jackets – this is up to your best judgement.
Never ever tie your dog to the boat.
Now you're ready to grab a picnic and hit the waters.
Canine Circus Classes
Ever thought your dog might have hidden acrobatic talents? Or perhaps they're just a bit of a clown? Well you'll never truly know unless you give them a chance to try their hand at some circus skills. Sign up to a one-off, or a series of, classes which will teach your dog some circus skills and teach you some dog training skills. These classes cover everything from general obedience to fully fledged routines. Your dog could learn some very impressive balance tricks, intricate spins, interweaving cones and even synchronised performances for the more able dogs. This would certainly be something worth showing off in front of their four legged friends in the park!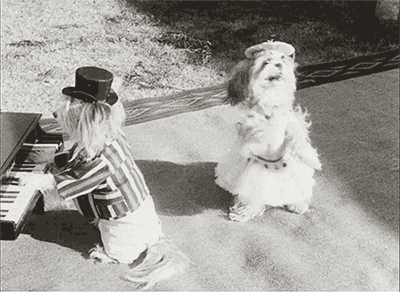 Latest posts by Lily Guy-Vogel
(see all)